Thanks to Jawanaut, I was able to get more insight on how to improve the functionality of this template.
Here are the changes:

I added a Character for Yuki. When we don't know his name, his display name is "stranger". Once he reveals his name, the character name will be changed to "Yuki".
I updated the screen to show Zeil and Yuki's names instead of "girl" and "boy".
I simplified the StaticValue code. It can now be found in the screen code instead of the LoveInterest class.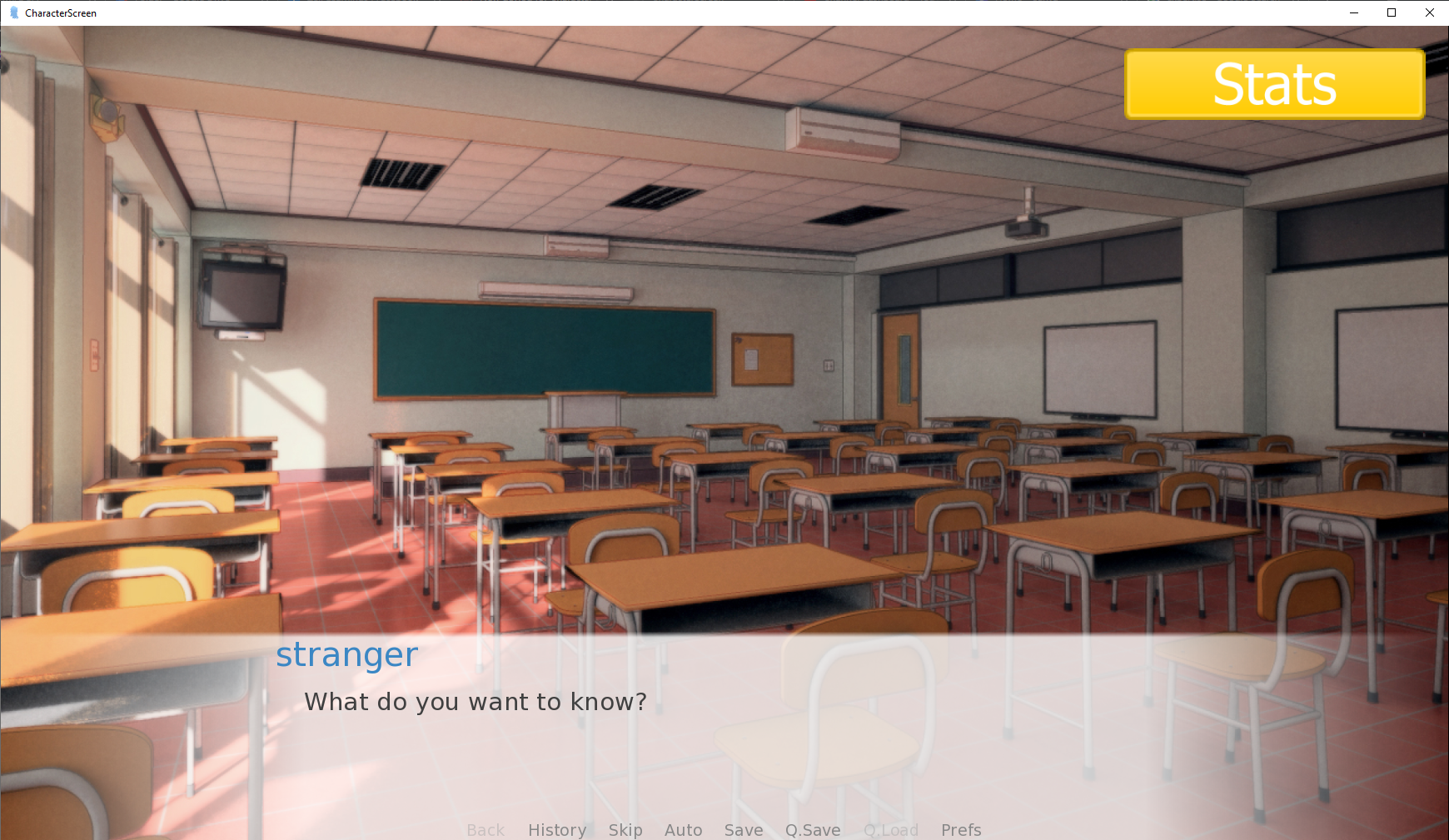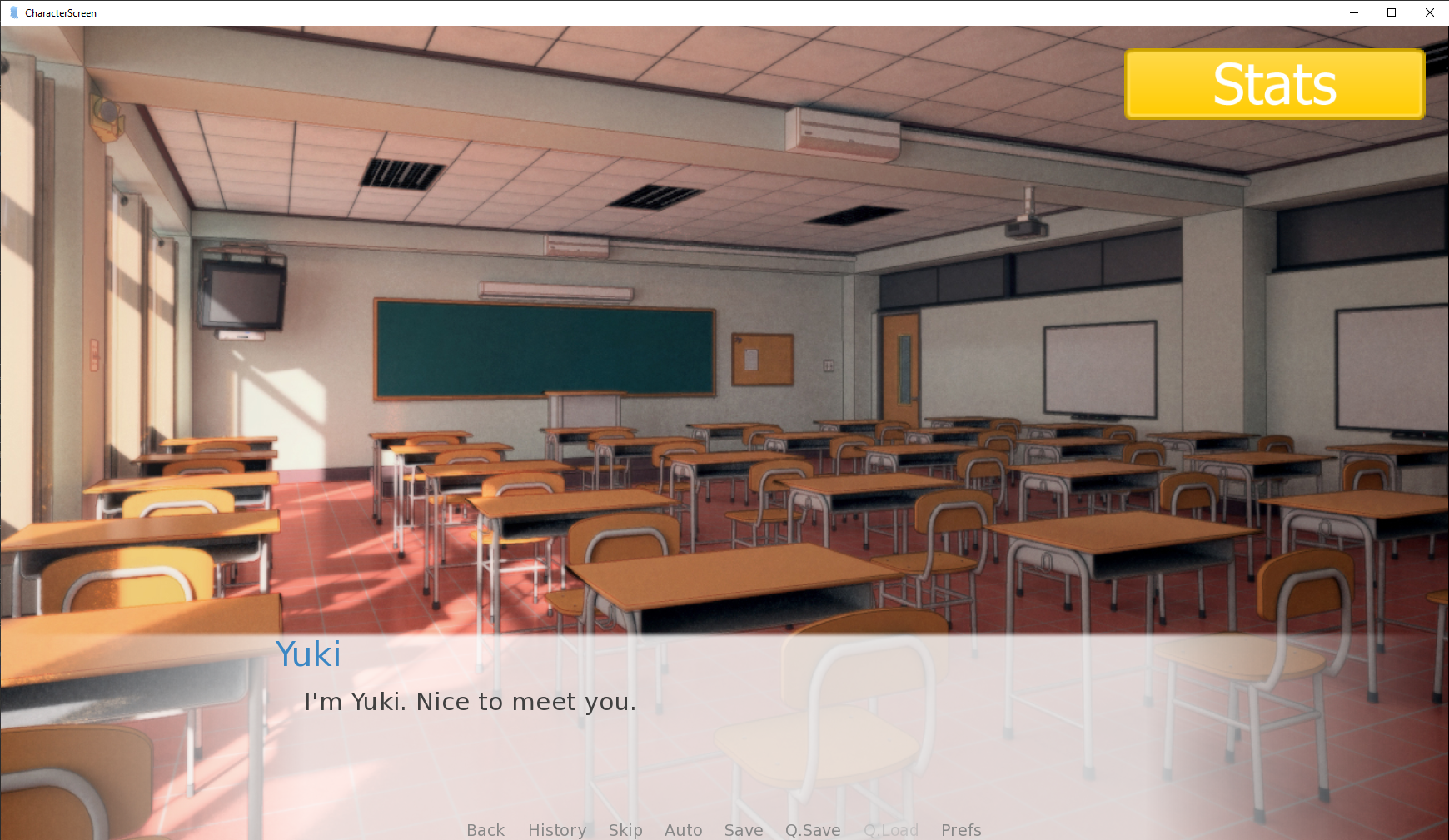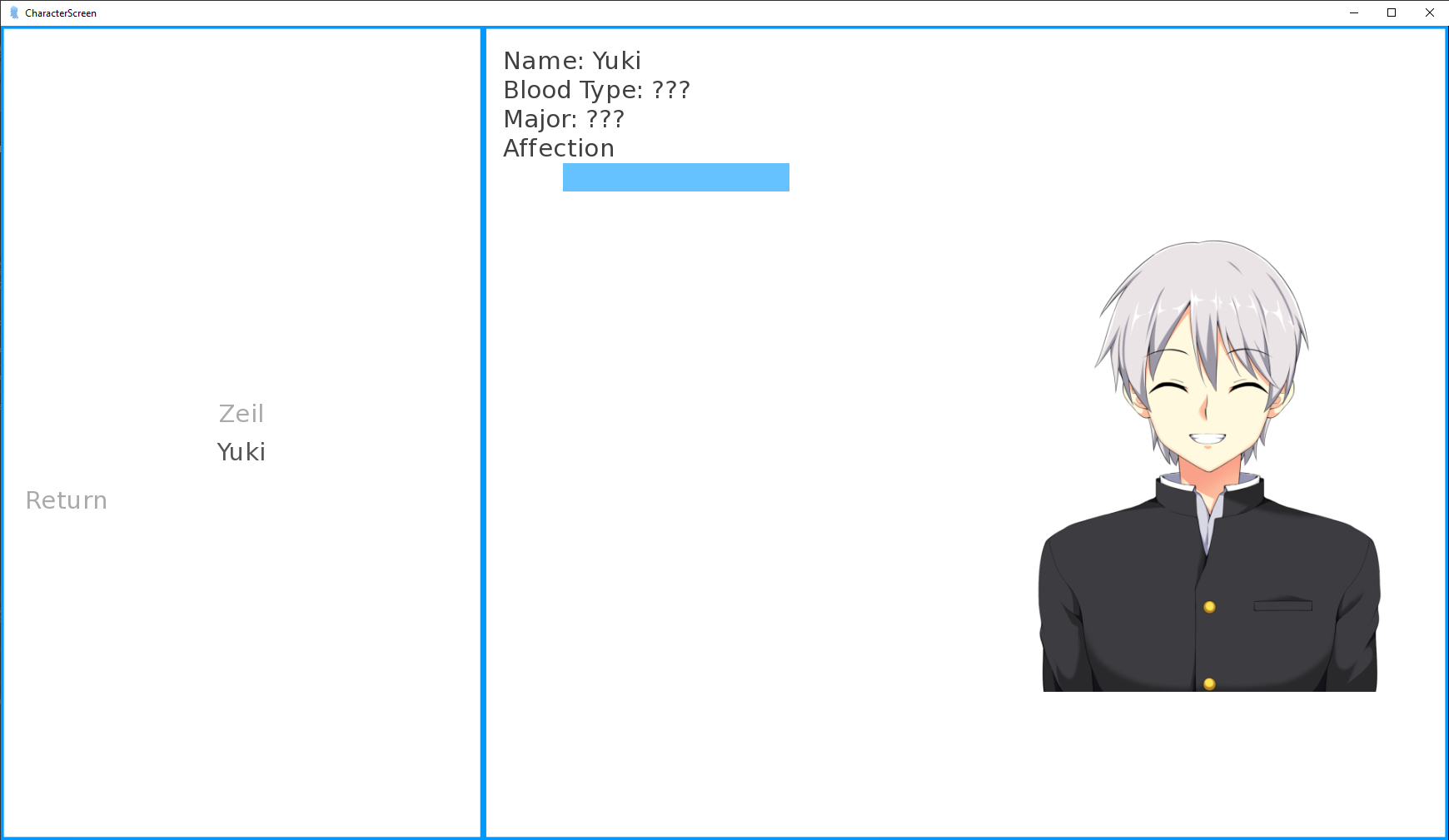 Files
CharacterScreen-1.0-web.zip
Play in browser
99 days ago